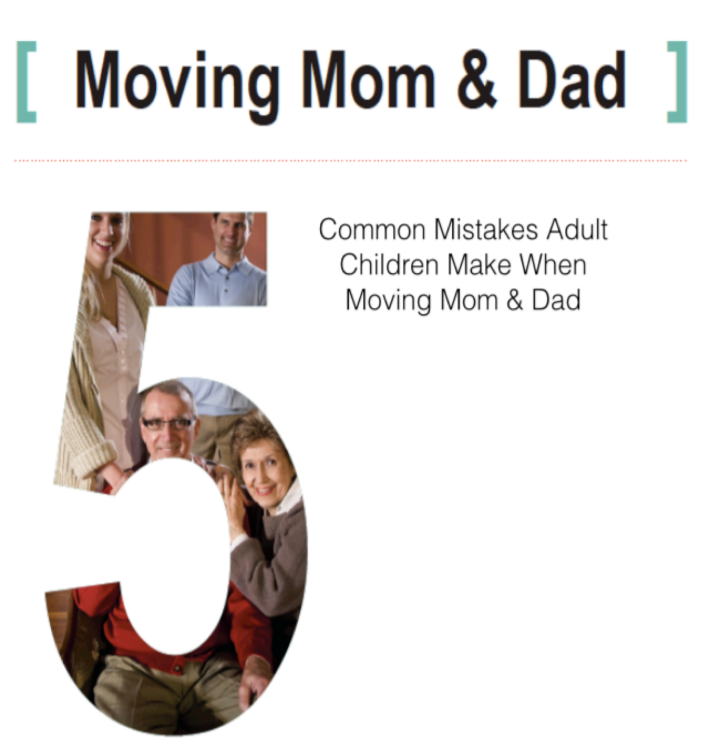 At Senior Solutions Network, we understand that those in the position of helping elder homeowners and family members face a weighty set of decisions and responsibilities when navigating late-life moves. While every situation represents a unique set of circumstances, late-life transitions can pose distinct, and often unexpected, emotional and physical challenges.
While adult children may have their parents' best interests at heart and think they have all the answers, they don't always know what's best for their parents. One of the biggest mistakes? Waiting until a crisis occurs to have a conversation about housing and care options is the number one mistake we see in most families


Our priority is to equip and empower you –partnering together –giving you the added courage necessary to be the best possible guide for transitioning elders in your life.

Contact us today for your free informative guide, 5 Common Mistakes Adult Children Make When Moving Mom & Dad. It identifies some of the biggest problems and how to avoid them with our help!